Our WONDERFUL Design Team who we LOVE! :)
Hi Everyone!! This is Candace from
www.papercraftsbycandace.blogspot.com
and
www.facebook.com/papercraftsbycandace
. Michelle and I are so excited that we have teamed up and created this business. Anyone who knows me or Michelle knows that we LOVE creating party favors and little gifts. So of course we had to come up with a business that caters to that. So alittle about me.. I'm married with no kids but I have two kitties. I do work full time as an Underwriter for an Insurance Company (boring I know!). When I'm not crafting I love to bake and travel. Hubby and I are going to Hawaii in April, so excited! I love my cricut and my cuttlebug but may have to get a Cameo this year after I see all the wonderful things Michelle makes with it. If I had some free time I would love to learn how to Sew or Knit/Crochet. :)
Hi Everyone !!! Im so excited to have started this company Jaded Blossom with Candace and I hope you love all our products and ideas as much as us!!! Im Michelle from
www.scrappinwithmybug.com
. I also have a facebook page under the same name.
Ive been married for 11 years and have 2 sweet girls. I love to papercraft, organize and decorate. I was retired from my career several years ago so now Im a full time mom and crafter ! Watching QVC several years ago I saw the Cricut machine debut and instantly knew I had to have it, and well that was it. I was hooked !!! I have sooo many favorite crafting items, I just cant have enough!!! lol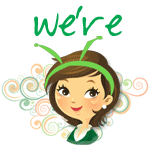 Hi Everybody!
My name is Jenny, and I'm a craft-a-holic! I share my crazy creations on my blog at
www.crazyaboutcricut.blogspot.com
. I've also got to meet a ton of people through Facebook (you can find me under Crazyabout Cricut), which has been so amazingly fun! I'm a married mommy of 4 wacky, awsome kids that I'm lucky enough to get to stay home and take care of. If you've seen my blog header, you know how important they are to me. My husband is too (since he works hard so I can stay home), but he didn't want to be on my blog, lol! As you can see from my name, my favorite crafty tool is my Cricut. I have always loved the way my Cricut has allowed me to use paper more than just on a page. Stamps are a close second, and I'm luvin' the way they help take my Cricut cuts to the next level. I am passionate (both about my crafting and crafting supplies!!), and I like to think outside the box. When I invest money into my supplies, I like to see how I can get the most out of them. And with 4 kids, it seems like there's always a birthday or something to celebrate so I've definitely learned how to stretch that precious crafty dollar!! If I'm not crafting, then I'm sleeping.........just kidding! I LOOOVE to read, listen to music, or draw. The more crafty friends the better, so please come say hi on my blog or Facebook!! I can't even say how excited I am to be working with Michelle, Candace, and these other jaw droppingly talented ladies :O)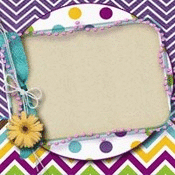 Hi Everyone! My name is Jamie from
JamieK711 Designs
and my Facebook page is
https://www.facebook.com/jamiek711designs
. I have been married for 5 years to my wonderful husband and we have a soon to be 2 year old little boy, who keeps me on my toes all day. I am lucky enough to stay at home with my son all day, which means I also get to craft while he is sleeping. I am a newbie crafter. I just started in the paper crafting world in Feb of 2011 when I got my first Cricut to decorate for my son's 1st birthday. After that I became obsessed with everything that had to do with paper crafting. I would say my favorite crafting tool is my Cricut, but I just got a Cameo and I'm in love with that as well. I also love to knit and sew, when I have free time(which isn't often) When I'm not crafting I'm spending time with my Son and Husband, hanging out or watching Mickey Mouse, Sesame Street or the newest favorite Jake and the Neverland Pirates.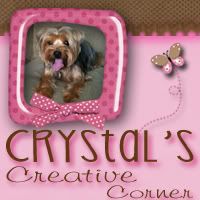 Hello everyone! My name is Crystal from
Crystal's Creative Corner
. I am a soon to be 33 year old, who has been with my hubby-to-be for 14 years! (yes-14 years!) We have a 6 year old Yorkshire terrier who runs our house, named Boomer. He is spoiled rotten, but truly is man's best friend! I have a full time day job that interferes with my crafting-but it also allows me to support my habit—so I guess that I will have to keep it! :0)
I love all things crafty. And I do many different things-from clay jewelry to knitting, and small (very small!) sewing projects; but my favorite and most enjoyable craft is paper crafting. I started making scrapbook layouts as gifts but soon found that I love making cards and favors! I am so very excited and honored to be a part of this AWESOME design team. I can't wait to share with you all of the fun and creative stamps & favors that Jaded Blossom has to offer! Thank you Candace & Michelle for inviting me to be a part of the team! :0)

I am so Honored and Seriously Excited that Candace and Michelle asked me to be a part of the Jaded Blossom Design Team. I am lovin' their stamps So Much and the Girls in the Design Team are just awesome.
A little tid bit about myself. My name is Kate and you can find me here at Scrappers Creative Corner. I am a SAHM to 4 wonderful kiddos and been married for almost 17 years this month. I love card making, scrapbooking, and anything that has to do with paper crafting. I also love coloring with my Copics. When I am not busy Papercrafting, being a wife and mom I love to read and watch movies.
Thanks again Candace and Michelle for having me. :)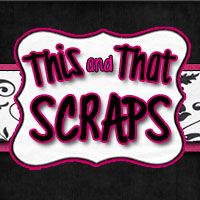 Hey everyone! My name is Jaymie from This and That Scraps. I am so excited that Michelle and Candace have asked me to be a part of the Jaded Blossom design team! These ladies are super talented and I just LOVE their stamps.
I am a mother of a beautiful 7 year old girl and I work full time and then some as an Ultrasonographer—have to support my addiction some how right? : )
I have always enjoyed making things whether it is crocheting, paper crafting and more recently cake decorating (which I took just so I could make my daughters birthday cake). My love for paper crafting all started with the original Cricut personal cutter. I have always loved making cards and layouts, but I recently got into making treats and party favors this year when I took on my daughters Princess party. I've been hooked ever since!
I look forward to sharing my creations with you and I would like to thank Michelle and Candace again for having me on their team!
Ashley
Hello everyone! My name is Julie aka Cricut Chick. I love to share all of my creations over at my blog at
http://www.cricutchick.com
...
I have been engaged to my Fiancé Sean for 6 years. No we haven't set a date. We have 3 fur babies Jack, Tank and Eddie. We live in "their house" LOL!
I have been working in the Real Estate industry since 1984 and I'm currently managing the operations of a 550,000 sq ft shopping center that includes a Michaels…(makes it hard to focus all day at work) LOL!
I have been crafting for over 20 years making goodies for family, friends and co-workers. My favorite craft creations are cards and little party favor treats…That's why I am so excited to be part of this wonderful Design Team for Jaded Blossom!
I always say..."I think they created their awesome stamp line just for me".
I am so happy to get to create with such an awesome group of designers and having two great bosses like Candace and Michelle is just the icing on top!